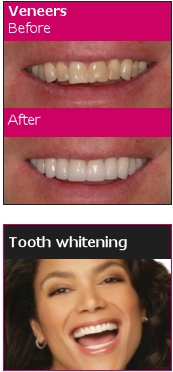 Welcome to One Complete Dental
An outstanding Private Dentist in Harrow
Welcome to One Complete Dental! We're so pleased you've chosen us to care for your dental needs. If you are looking for a competent, caring private dentist in Harrow then you've found the right place. One Complete Dental's team realises that for some, visiting a dentist can be a source of anticipation and stress. We therefore are committed to making your experience a relaxed, comfortable experience. Good dental care should be easy and enjoyable and we do our best to make sure that this is true for you too. The practise has been modeled on a modern, bright concept which exudes a modern, tranquil atmosphere.
For a surprisingly enjoyable experience and a friendly private dentist in Harrow, come and visit One Complete Dental for all your dental needs.
Experience the Benefits of a Professional Cosmetic Dentist in Harrow
The team includes very experienced cosmetic dentists in Harrow who are dedicated to helping breathe new life into your smile. Our team enjoys keeping up-to-date with current cosmetic dentistry treatments and are regularly improving their techniques. We have all aspects of cosmetic surgery covered, from zoom tooth whitening to veneers and tooth implants and dentures – there's no treatment or cure that we can't do.
We are immensely proud of the professionalism and skills of our cosmetic dentist in Harrow. Our team, however, also includes a very talented maxillofacial surgeon and a hygienist. We also have a wonderful family of nurses and a lovely receptionist who all contribute to putting patients at their ease.
An Emergency Dentist in Harrow who can Restore Your Smile
When an emergency, such as urgent root canal treatment arises you need to be sure there is an emergency dentist in Harrow who you can trust. That is exactly what you will find at One Complete Dental. Whether it's a replacement tooth filling or root canal treatments we can help you out of any fix! As well as providing an emergency dentist in Harrow you can also find a wealth of additional services. Below is just a brief overview of some of the services on offer:
Tooth Whitening
Very latest Zoom Tooth Whitening Techniques
So quick & easy, you don't even have to leave the chair!
Only the safest and gentlest methods are employed when whitening discoloured teeth
With only minimal effort a beautiful white smile can be yours to enjoy.
Veneers
Enhance your smile with natural looking porcelain veneers
A transformation of discoloured, stained ,chipped & broken teeth
Gaps become a thing of the past and teeth are straightened
Conservative, considerate dentistry, minimal preparation
Your smile can finally reflect the confidence you've always wanted
Dental Implants
Tooth implants ensure that gaps are gone forever
No need for unseemly dentures
Missing teeth are realistically replaced
Long term replacement tooth implants
Great aesthetics and a new way of life
Don't let anything put you off from seeing One Complete Dental today, all your dental needs from dentures to gentle root canal treatments to zoom tooth whitening to a routine check-up can be cared for by our friendly team.